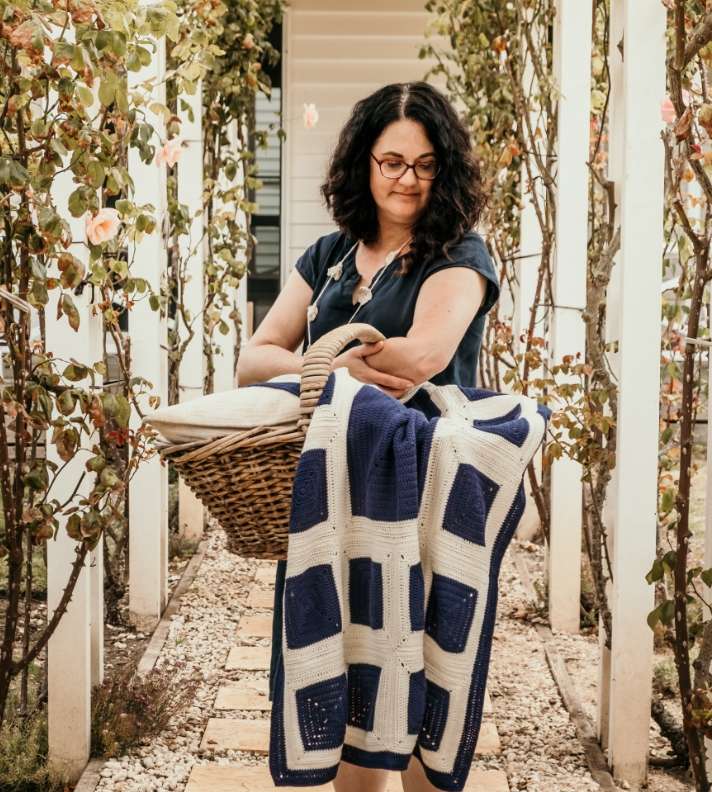 Hi, I'm Shelley and granny squares are my thing.
Designing new granny squares for you to play with is my favourite thing to do. I have designed patterns for all skill levels, and you'll find they teach you new skills along the way too. I am all about giving you the skills to build on your abilities and create your own crochet wonders.
FIND OUT MORE ABOUT ME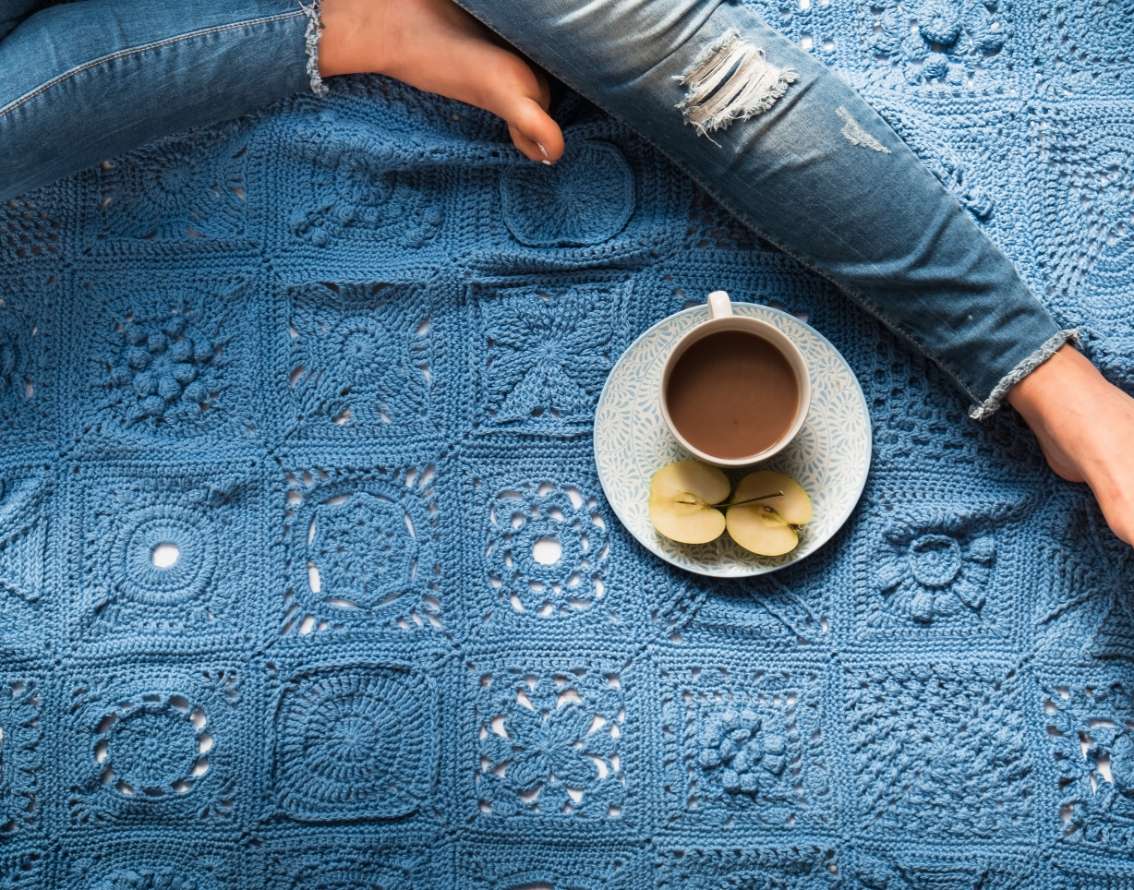 Sign up for my newsletter
Once a week I send a chatty, newsy email to interested folks. Think of them as sitting with a friend over a cuppa having a chat. I chat a little about life's good times and challenges, but mostly tell you about my crochet adventures.
Granny Square Academy
Take your beginner crochet skills to the next level with Granny Square Academy.

If you:
can crochet a traditional granny square but can't read a pattern,
taught yourself to crochet and aren't quite sure if you're doing it right, or
know what you're doing but want to brush up on your skills,

then Granny Square Academy is for you!
BUY NOW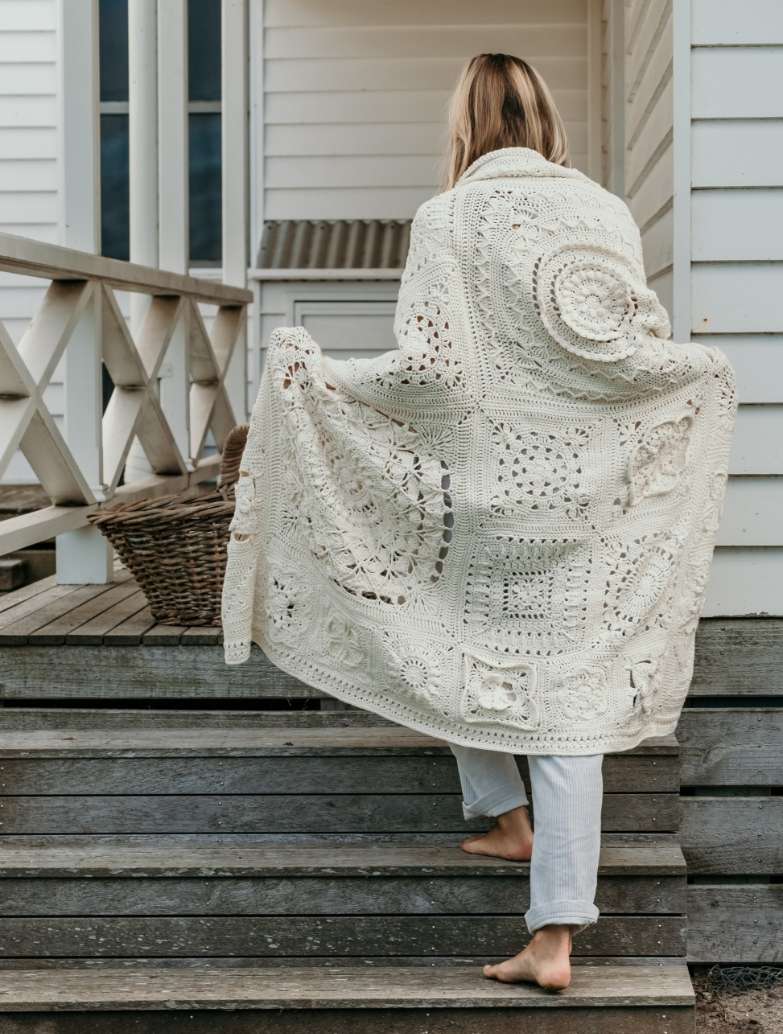 Granny Square Patchwork
Granny Square Patchwork gives you endless inspiration to create your own crochet patchwork projects from granny squares.
Inside you will find...
40 granny square designs in six adjustable sizes in written and charted format.
12 projects you can make using the patterns.
An abundance of help how to create granny square patchwork pieces of your own design.
A full glossary of all stitches and techniques used.
At least 2 alternate colour ways for each of the 40 patterns.
3 joining methods.
Detailed information on yarn used to make yarn substitution easy.
Project planner.
Granny Square Patchwork is a must-have addition to your crochet library, providing many years of joy, through creating crochet marvels for those you love.
BUY NOW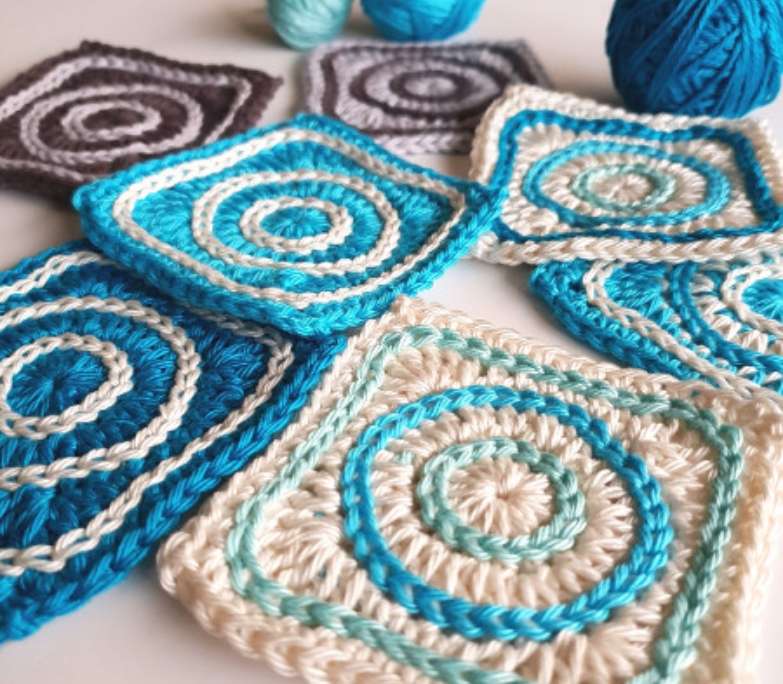 Explore my free patterns
A perfect way to test out my patterns, my free patterns introduce you to my pattern writing ways. Some patterns are "tasters" of large blanket patterns so you can try before you buy.
BROWSE FREE PATTERNS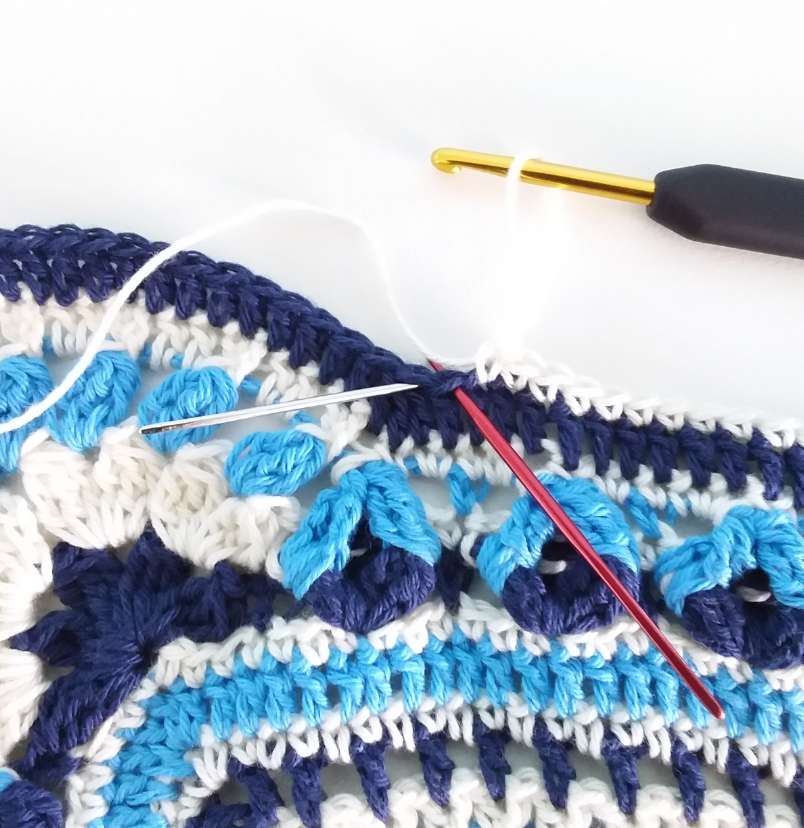 Blog
I love to get into the nitty gritty of the how and why of crochet and my blog is where you'll find my nerdy crochet musings. It's also where I talk in more detail about my patterns and the design process, as well as share all my Crochet A Long (CAL) information.
VISIT MY BLOG
Get in Touch
If you have any questions at all about anything I do, please get in touch.