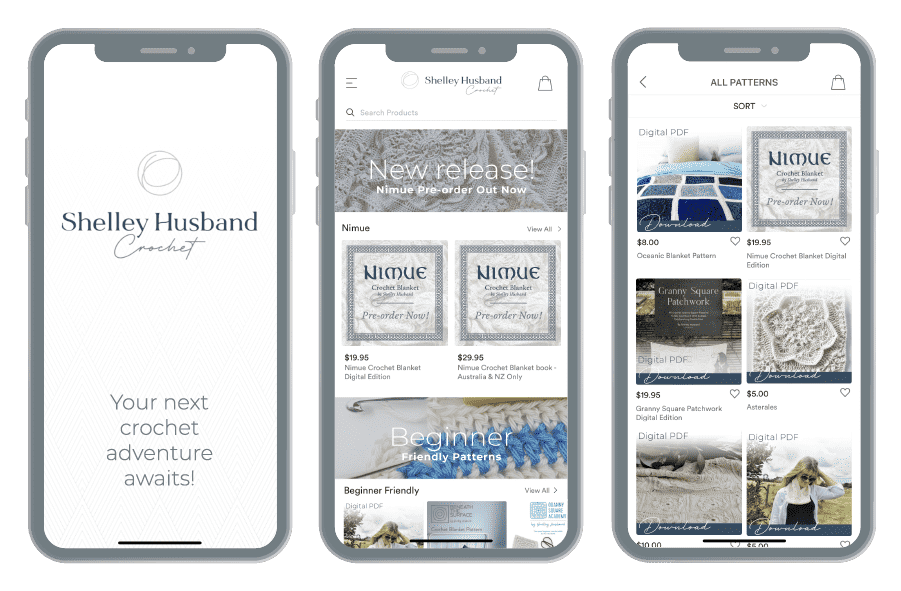 Download My App
All things
Shelley Husband Crochet
in one handy app.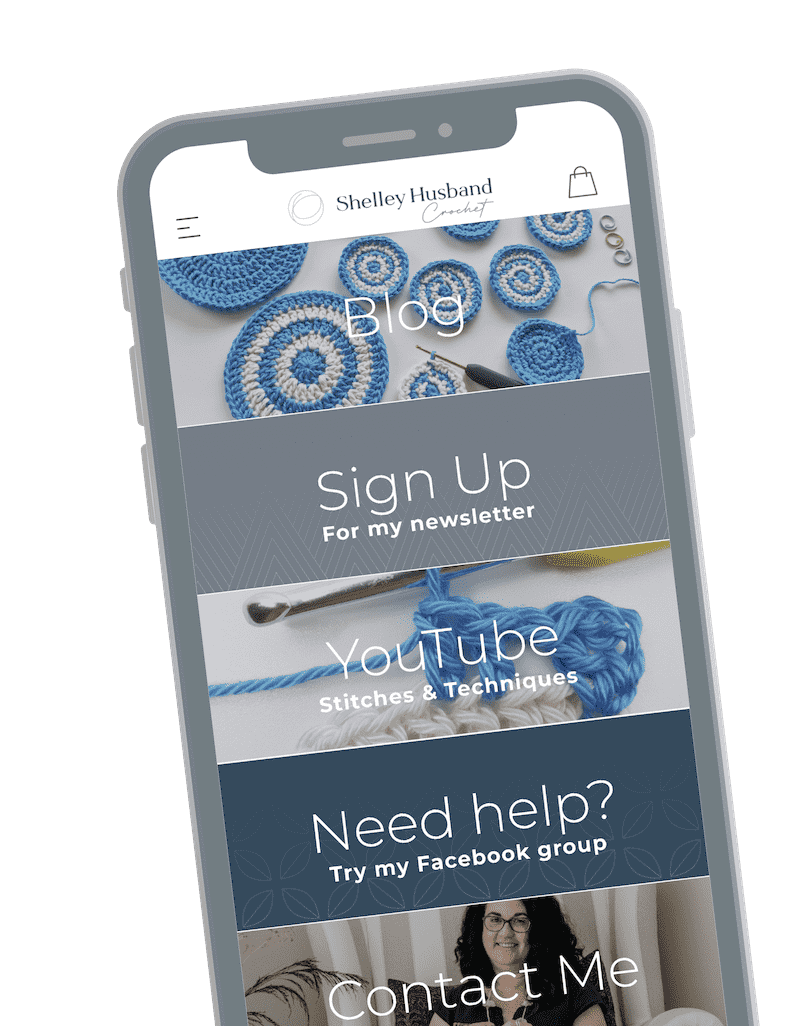 You're busy and who can remember where *all the things* are?
My app has got you covered. Need that YouTube video how to do "that" stitch? Tap, tap and you're watching it.  Yearning for that new pattern? Swipe, tap, done. What was that thing Shelley posted on her blog last week? Bam! You're reading it. Need help? Tappity tap and ask away.
And it's not only all that make your life easy stuff! There will also sometimes be exclusive things only available to those with the app.  Plus, app folks will be the ones to get their hands on new things before anyone else.
Why you'll love it
Your account

Sign in once and forget it. I know - I have too many passwords in my head too. Once you're in, you will be able to download your patterns straight from the app, see your past purchases, what rewards you have and check out things you've favourited.

Easy to use

Tap the pretty pics if you see something you like, type in the search bar if you know what you want or check out the menu for things you hadn't thought of. Get help with a tap and email me from the app. You can even change to your local currency.

Fast checkout

With super quick and easy checkout, you'll be crocheting that new pattern in no time. Plus you can easily apply your pattern rewards points from the checkout screen and download your files directly.

Notifications

With app folks being the first to have access to new things, you're going to want those notifications on! Not just new pattern alerts, but blog posts, videos and maybe even cute messages from me from time to time.
Get in Touch
If you have any questions at all about anything I do, please get in touch.